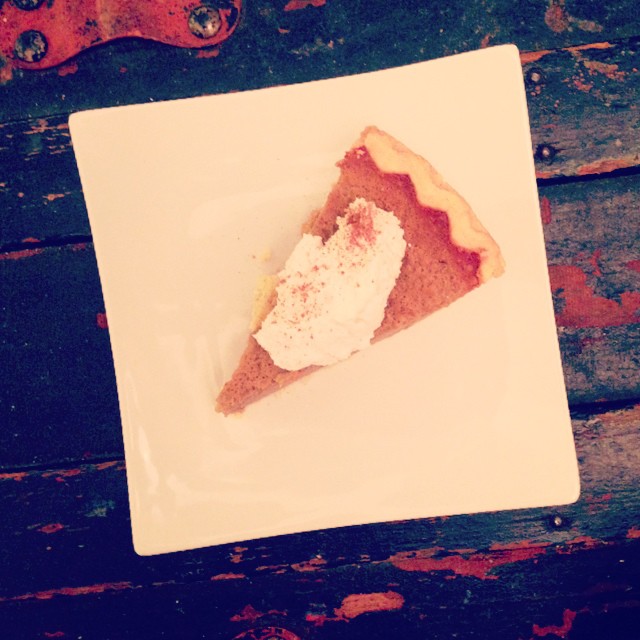 Just because you're on your health journey now doesn't mean you have to miss out on the coziest season of the year and all it's yumminess!  It's even more fun because you can take your oh-so-loved favorites and make them good for you! So get ready to snuggle up with your favorite pumpkin pie and a cup of tea.
Ingredients
1 15 or 16-ounce can of Organic Pumpkin Puree
1 C Organic full fat Coconut Milk
3 Organic Cage-Free Eggs
1/4 C Organic Maple syrup
1/4 C Organic Raw Agave
2 tsp Organic Vanilla Extract
1½ Tbs Pumpkin Pie Spice
pinch of Sea Salt
1 Gluten Free Pie Crust we like this one from Bob's Red Mill
Organic Cinnamon and/or Whipped Coconut Cream (Optional toppings)
Instructions
Preheat oven to 425 degrees F.
Add pumpkin, coconut milk, eggs, maple syrup, agave, vanilla, pumpkin pie spice and sea salt into a medium mixing bowl or Vitamix. Blend until smooth.
Pour the filling into the pre-baked pie crust.
Bake for 15 minutes at 425 degrees F.
After 15 minutes, turn down the oven to 350 degrees F and bake for 60 minutes. Let it cool. Top with cinnamon and whipped coconut cream. Fall in love!
And hey..if you go a little crazy and eat more than you wanted…drink a Green Sunshine! When I eat too many treats it's my go too for balance. Enjoy!