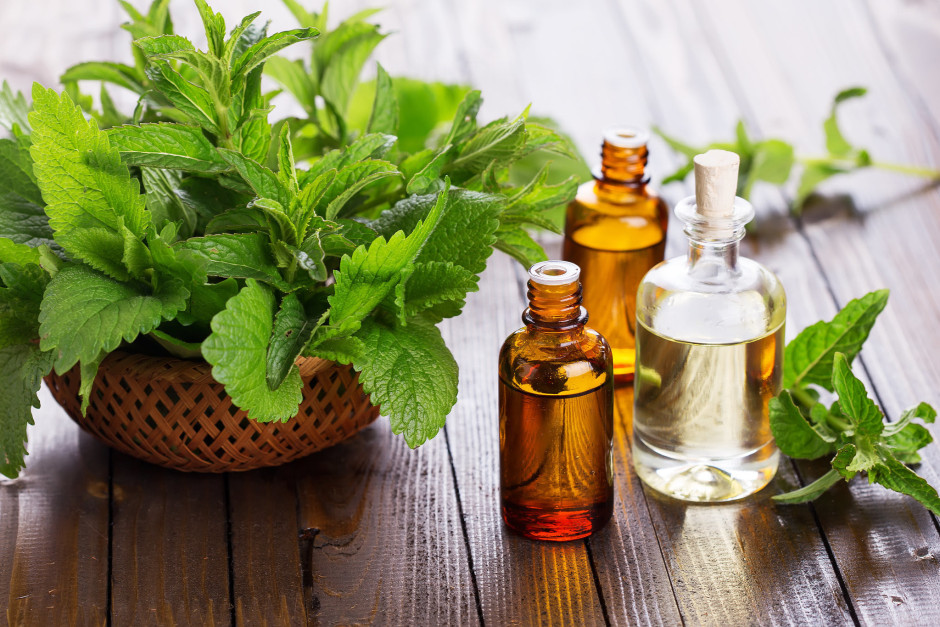 The tiny bottles of essential oils are often underrated. It can take anywhere from 100-5000 pounds of plants to produce one pound of an essential oil, depending on the plant. Imagine how potent one drop is! One must-have essential oil that's suitable for all of us this season is peppermint.
Colds
Peppermint oil can be your best friend with wintertime colds, as it acts as an expectorant and decongestant. Many studies have shown that it may help clear the respiratory tract when inhaled: inhale it through the steam of a pan of boiling water, one drop will do! Or rub a drop on your chest. Breathe easy!
Digestion
Feasting a little this holiday? Clinical studies have shown that peppermint oil can have a remarkable ability to ease IBS symptoms, and discomfort associated with bloating and indigestion when taken 15-30 minutes before a meal. It can also provide a great way to end the meal and avoid any indigestion, when one drop is added to a glass of water – a squeeze of fresh lemon is a great addition too!
Cramps
Studies have shown peppermint oil can totally eliminate abdominal pain, including that associated with menstrual cramps. Ditch the ibuprofen ladies – add one drop of organic peppermint essential oil to a glass of warm water and trust in the power of plants.
Skin
Acne? The cooling, anti-inflammatory and antiseptic properties of peppermint oil can reduce skin inflammations when applied topically. (Don't forget to dilute it!) Research has shown that peppermint oil can directly kill many forms of bacteria: say hello to less oil production and cleaner pores. Try adding it into a natural lotion or serum in your beauty regime, ladies. Need a deeper face cleanse? Add a drop to the boiling water of your next at home herbal face steam – let your pores and your senses inhale it for a few minutes!
Headaches
Studies have validated why herbalist recommends peppermint for headaches. It's cooling in nature and can have an almost immediate affect at soothing headaches. Dab a diluted drop on your forehead and temples, take a deep breath and let the soothing happen. This has also been shown to help nausea, a common accompaniment to migraines.
Written by Isabella Gucci-Ruffalo