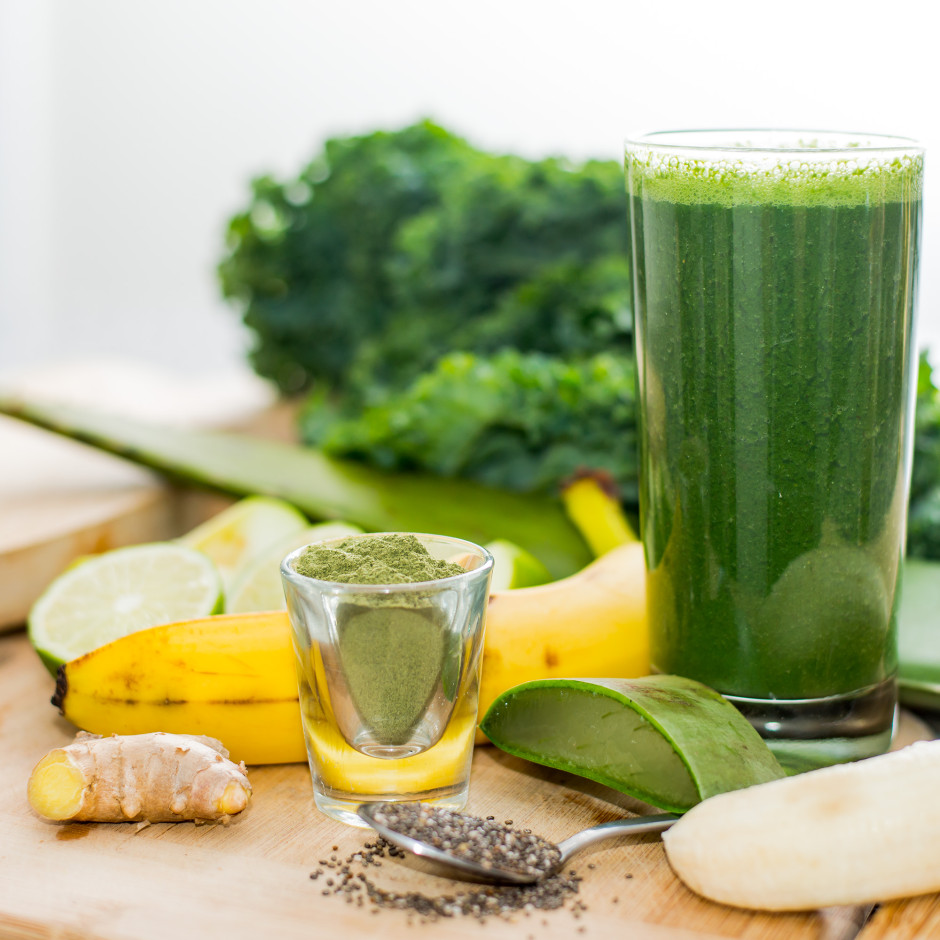 Spring is in the air!  We have the most delicious, nourishing green smoothie recipe to give you that fresh start to your day!  Packed with nutrients and goodness like alkalizing greens, detoxifying aloe vera, anti-inflammatory + metabolism-boosting ginger, nutrient dense + high fiber chia seeds, this smoothie will have you feeling vibrant, radiant and revitalized – literally sunlight in a bottle!
Recipe:
1 Banana
2 Leaves of Kale (stem removed)
1/2 Lime Juice
1 inch Aloe Leaf (fillet to remove skin)
1/2 inch ginger
1 Tablespoon Chia Seeds
1 Tablespoon Wheatgrass Powder
12 oz Filtered Water
Blend away, and enjoy every heavenly sip!

Love, Co-Founders Carissa-Ann Santos and Jake Mabanta
Photo Credit: Robert Gulotta www.robgulotta.com